Bradley Nowell was an American musician and the lead vocalist of the ska-punk band Sublime.
Bradley Nowell's Early Life and Education:
Nowell was born on February 22, 1968, in Long Beach, California, USA. He was the son of Jim Nowell and Nancy Nowell. He was raised in the Belmont Shore neighborhood of Long Beach along with his sister Kelly. Growing up, he suffered from Attention-deficit/hyperactivity disorder (ADHD) and was needy.
After his parents' divorce, his mother got custody of him. But, she found him very difficult to handle. At the age of 10, his father raised him. Both of his parents exposed him to music and taught him to play guitar. By 16, he started his first band, Horgan's Heroes along with Michael Yates and Eric Wilson. However, his band didn't get much appreciation.
Talking about his education, he attended the University of California, Santa Cruz, and later transferred to California State University, Long Beach. He studied finance but dropped out without attending his final semester in 1995.
Bradey Nowell's Professional Career:
After his first band was called off, he formed another band Sublime with bassist Wilson and drummer Bud Gaugh. They performed in small shows and house parties. His band usually got negative reviews for their rowdy behaviors. Eventually, it gained them their reputation in Southern California. Regardless of their local success, music ventures were still skeptical about their electric music ventures.
So, they formed their own recording label Skunk Records. In 1991, they released Jah Won't Pat the Bills which became a popular cassette tape. The tape helped their band gain popularity throughout Southern California. At the same time, he started to involve in drugs. They released their debut album 40oz to Freedom, recording in secrecy at California State University, Dominguez Hills for free hiding from the security guards. They sold 60,000 copies in 1992.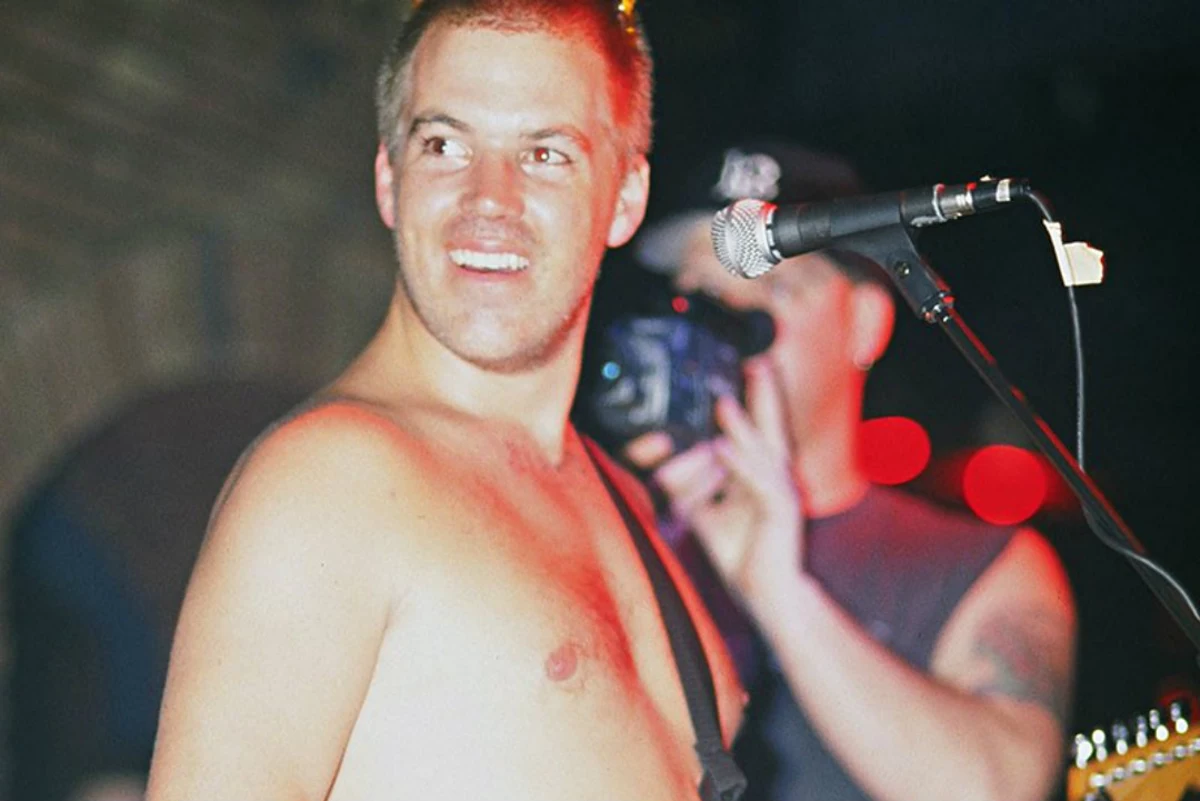 Despite their growing fame in Southern California, they were still not signed by major labels. He then teamed up with his friend Gwen Stefani to record the song "Saw Red". The following year, Tazy Phillipz took a copy of his album 40oz to Freedom to Los Angeles radio station KROQ-FM. Gradually, MCA Records picked up for its national distribution and scheduled them to tour Europe. The band returned to record their self-titled album in February 1996 which world be debuted by MCA Records.
Bradley Nowell's Death:
Right after his wedding, the band set to start a five-day tour through Northern California and European East Coast tour. While they were staying at a motel in San Francisco. While sleeping, drummer Bud Gaugh woke up and saw him lying on the floor and his dalmatian, Lou was curled up on bed whimpering.
Gaugh assumed he was over-intoxicated to go to bed. He saw a yellow film around his mouth and found out he overdosed on heroin. Gaugh called for paramedics but he died several hours early and was pronounced Nowell lost his life due to a heroin overdose on May 25, 1996.
Bradley Nowell's Personal Life:
Talking about his personal life, Nowell was in a relationship with Troy Dendekker. They began dating in the early '90s. Dendekker became pregnant with his child and gave birth to a healthy son named Jakob James Nowell in 1995. The duo finally tied their knots the following year on May 18, 1996.
Unfortunately, their marriage ended when Nowell lost his life to a heroin overdose Their marriage lasted only for a week. His wife raised his son alone for several years but finally made her mind up to marry again. She married Kiki Holmes on November 1, 2002.
Bradley Nowell's Net Worth:
Bradley Nowell was an amazing musician. However, his exact net worth is not yet out to the public. But, during his time, he obviously had made quite a lot to live a luxurious life. Unfortunately, on his way to a breakthrough, the musician lost his life. He couldn't spend much time doing what he loved.