Chelsea Kane is an American actress and singer. She is widely popular for her role in the Disney Channel TV series Jonas.
Chelsea Kane's Early Life and Education
She was born on 15th September 1988, in Phoenix, Arizona, USA. She is the only child of her parents John Staub and Becky Staub.
Chelsea belongs to German, Irish, and English ethnic heritage. She holds American citizenship and her zodiac symbol is Virgo.
Likewise, there is nothing much given about her early life on the web.
She graduated from Saguaro High School, in Scottsdale, Arizona, and later relocated to Los Angeles.
Chelsea Kane's Professional Life
In 2001, Chelsea made her short movie debut in Failure of Pamela Salt. She also guest-starred in the TV series Cracking Up, Listen Up! in 2004.
Likewise, in 2007, she appeared in the movie Bratz and starred in the film Minutemen in 2008.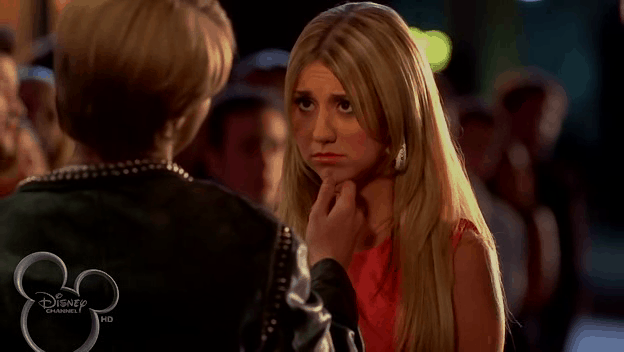 She got wider prominence after her appearance in an episode of Wizards of Waverly Place and the movie Starstruck in 2010.
From 2009 to 2010, she portrayed Stella Malone in the TV series Jonas and co-starred in the animated series Fish Hooks as Bea Goldfishberg.
Chelsea Kane's Personal Life
Like most celebrities, Chelsea Kane tries to keep her private life low but somehow, the media find its way to dig up information.
The actress is currently in a relationship with American actor Peter Porte. However, she likes to keep her relationship very intimate at the moment.
She has not shared much about her dating life with her current boyfriend but she seems to be living a very happy life with her better half.
However, previously, the actress has dated numerous personalities but it didn't turn out to be much successful.
Is Chelsea Kane Single?
Chelsea Cane is most probably in a relationship with actor Peter Porte. They began dating somewhere in 2015.
Although, she has not spoken much about her current relationship, however, the actress seems to be living a very fine life.
After many heartbreaks, Kane has come to a decision not to flash much about her internal life with the outer world.
Nonetheless, the actress is very happy and is also very much in love with her boyfriend Porte and lives a decent life with him.
Is Chelsea Kane Dating?
Chelsea Kane throughout her career has dated several personalities. But, not all of her relationships turn out to be as successful as expected.
As of now, she is currently dating American actor Peter Porte. They began their relationship in 2015 and still today, they seem to be a perfect couple.
They do not have any issues going on between them. However, prior to Porte, she was dating Canadian singer and rapper Drake for a short time.
Their relationship ended because of Drake cheating on her with other women. Before him, she dated actor Stephen Colletti and Brian Dales before that.
In 2009, she was also spotted with singer Jake Johnson. However, it is unknown if they were in a relationship at the time.
Before Johnson, she dated actor Steven R. McQueen. They dated soon after she broke up with Joe Jonas.
Joe Jonas and Kane were in a short-term relationship in 2008. They dated for a brief time before separating the same year. However, the exact date of their separation is unknown.
Is Chelsea Kane Married?
No, the beautiful actress Chelsea Kane is in fact not a married lady. She is currently in a long-term relationship with her boyfriend Peter Porte.
The couple began dating somewhere in 2015 although the precise date is unknown. The couple has chosen to keep their dating life very discreet.
They have not shared much about their future plans with the media. Nonetheless, their relationship is running very smoothly and there are no complications between them.
When the right time comes, they sure will tie their knots but till then, they have decided to focus more on their career over marriage.
Nonetheless, they both seem very much in love with one another and are living the best life with each other.
Chelsea Kane's Controversies
So far, Chelsea Kane has never been the subject of any sort of controversies and rumors. The actress stays miles and miles away from this matter.
She also maintains a low-profile life and does not enjoy unnecessary media attention and all the dramas. She excludes herself from these topics.
Kane also has maintained a fair relationship with the media and has never given any controversial and political statement.
She also has kept her professional and private lives separately and has balanced both of them very well.
Chelsea Kane's Net Worth
The talented actress and singer Chelsea Kane has an estimated net worth of around $4 Million as per the celebrity net worth.
A huge bulk of her revenue generally comes from her successful career in the cinematic and entertainment business.
Although her annual income is yet under moderation but viewing her success, it is quite certain to be in hundreds of thousands every year.
Likewise, taking a very close look at her growing fame, it is certain her net worth in the forthcoming time is sure to take a huge rise.
She lives a very luxurious and rich life in her lavishing residence in Los Angeles, California with her boyfriend.
Although the actress has not disclosed anything about her real estate, it is certain she owns big properties throughout the country.