Chris Nunez is an American tattoo artist, entrepreneur, and TV personality. He is also known as the owner of Handcrafted Tattoo and Art Gallery.
Chris Nuñez's Early Life and Education
He was born on April 11, 1973, in Miami, Florida, USA. There is not much information written regarding his parents but he lost them at a very young age. His father demised when he was only 18. He said he was really close to him. Likewise, there is not much given about his siblings as well.
He belongs to Cuban and French ethnic heritage and holds American nationality. His star sign is Aries.
Similarly, he attended Chaminade Madonna Prep School in Florida. Nunez also speaks fluently in English, Spanish, and Portuguese.
Chris Nuñez's Professional Life
Chris Nuñez showed his interest in the arts and began working as a graffiti artist. Soon he found tattooing and fell in love with it immediately and obtained his apprenticeship at a local tattoo shop. He also worked many jobs to support himself financially. Nunez soon opened a tattoo shop with his friends and also continued working in construction part-time.
Nuñez gained media attention when he appeared as a cast member in the TLC network's reality TV show Miami Ink and later became the judge on the Spike network's reality competition show Ink Master. He is also a partner in the corporation Ridgeline Empire which functions in Ink Skins and Upset Gentlemen.
Chris Nuñez's Personal Life
When it comes to his personal life, the tattoo artist Nuñez has chosen to keep his inside matters under the wrap. He does not like to talk openly about his love life. However, being a public figure, it is hard to keep it an absolute secret. Nunez was previously in a relationship with Carole-Anne Leonard.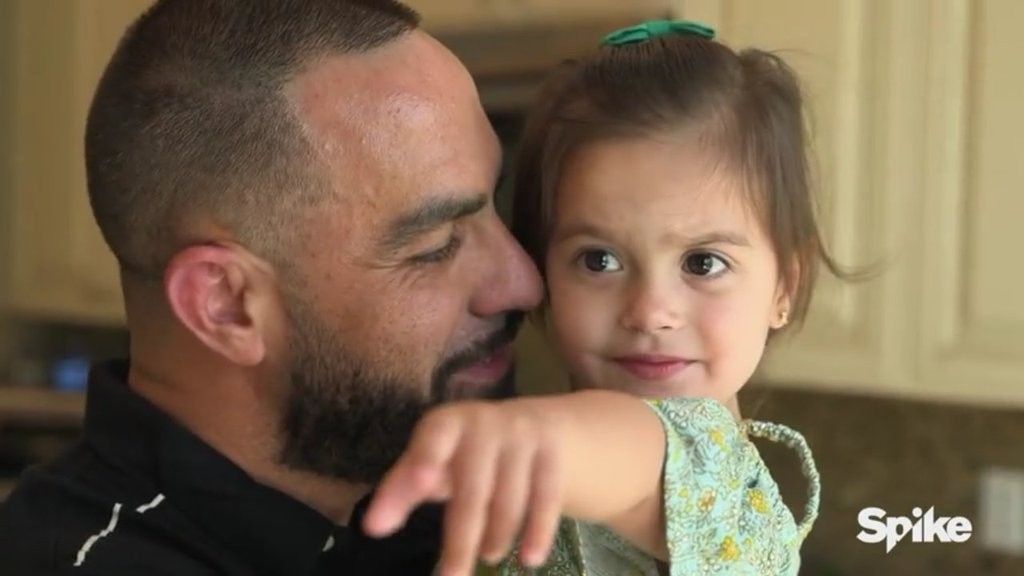 The couple had two children from their relationship, a daughter named Andreanne Nuñez and a son, Anthony. However, their relationship could not last for a very long time. They split up after some time however, the exact date remains unknown. After their separation, he lives with his daughter Andreanne and his former partner lives with her son.
Is Chris Nuñez Single?
Sources claim the famous tattoo artist Nuñez is currently living a single life. He has not been involved in any sort of relationship as of now. He seems more focused on his work and seems like he doesn't wanna get into relationships tangles. However, with his great personality, it is not much of a hard job to find a worthy partner for himself.
When the right time comes, he will surely find an ideal match. Till then, he likes to keep himself busy building his career. Before Carole, he was in a relationship with a woman named Marguryata Anthony. However, there is not much provided regarding their relationship but it was a short time.
Who has Nuñez Dated?
As of now, there are only two women Chris has dated openly. One is the mother of his two children Carole and another Margurtya before her. Apart from there ladies, he has never spoken about any other women. He does not seem very comfortable sharing his personal matters out publically and chooses to remain silent about the topic.
There might be many rumors about his dating life online but, it is very hard to keep a track of his every small detail. It is really hard to trace all his hookups, flings, and breakups. The internet might not get all of it as well moreover, Chris also does not speak openly about his inside life.
Is Chris Nuñez Married?
Nuñez has only been openly involved with two women in his life but never married any of them. Both of his relationships turned out to be unsuccessful and ended in a matter of years. Being quite busy and having nearly no time to date at all, Nuñez lives a single life. But, he is a father to his two children from his past relationship with Carole.
Nuñez is an amazing father and has raised his kids amazingly. However, his son lives with his mother but, he contributes to his life in every way possible whether it is by sending money for child support. His daughter on the other hand lives with him and raises her like a very responsible father.
Chris Nuñez's Controversies
Chris Nuñez is not involved in any sorts of controversies and rumors. He likes to stay miles away from all the dramas and is not interested in jumping in such things. He maintains his personal life and professional life very well and does not let any false information run out on the media.
Nuñez is more determined to solely build his career and the best life for himself and his children. Apart from this, he does not take interest in other things.
Chris Nuñez's Net Worth
The famous tattoo artist and TV personality Chris Nuñez has an estimated net worth of around $7 Million as per various sources. A huge sum of his fortune generally comes from his career as a tattoo artist and a TV personality. However, his year end income is still under review but, viewing his success, it is quite certain to be in hundreds o thousands every year.
Likewise, his net worth in the forthcoming period is sure to take a huge uplift. He lives a very luxurious and lavishing life in Florida. Nuñez must own several luxurious and expensive real estate. Although he has not disclosed information about his properties, it is certain he owns million dollars houses all over the country.
Similarly, he also must have many car collections. Nuñez earns a fair amount of money from his tattoo shop and also being a TV personality. His tattoo hub makes a huge amount of money every day and definitely makes profits from his business in six figures every year. Nonetheless, he lives a very rich and fine life on his big real estate.