John David Washington is a former American football player and currently an actor. He is also known for being the son of the famous actor Denzel Washington.
John David Washington's Early Life and Education
He was born on 28 July 1984, in Los Angeles, California, USA. He is the son of famous actors Denzel Washington and Pauletta Washington. John grew up with his other three siblings a brother Malcolm and two sisters, Katia and Olivia. He belongs to African-American ethnic background and his zodiac symbol is Cancer.
Likewise, he went to Campbell Hall School in Los Angeles. Furthermore, he graduated from Morehouse College in 2006 where he played for the college's football team.
John David Washington's Professional Life
After playing for the college's football team, St. Louis Rams drafted him in the 2006 NFL Draft. After that, he was signed by the Sacramento Mountain Lions in 2009. He played football for four years and eventually decided to retire from that profession and shift his career into acting.
From 2015 to 2019, he appeared as one of the main casts in the HBO comedy series Ballers. In 2018, he gave his breakthrough performance in the crime movie BlacKkKlansman where he received a Golden Globe and Screen Actors Guild Award nominations. Likewise, for his role in the 2020 sci-fi movie Tenet, he received the Saturn Award for Best Actor.
John David Washington's Relationship Status
John David Washington is extremely intimate when it comes to his personal life. The handsome actor has kept his personal life very discreet from the outside world. He also has not made any confirmation about his current dating life. However, he claimed to be single in several interviews and shows.
The actor is currently more busy shaping his career rather than throwing himself up into commitments. The actor is living a happy single life or not as he has kept all possible information concealed from the media and internet. He rarely talks about his private life so it is hard to keep accurate records of the matter.
Is John David Washington Single?
In many recent interviews, John David has mentioned being single and not looking for any relationships currently. He is currently busy working on his new projects which gives him very little time to date and socialize with people. He also does not share much about his daily life on his social media.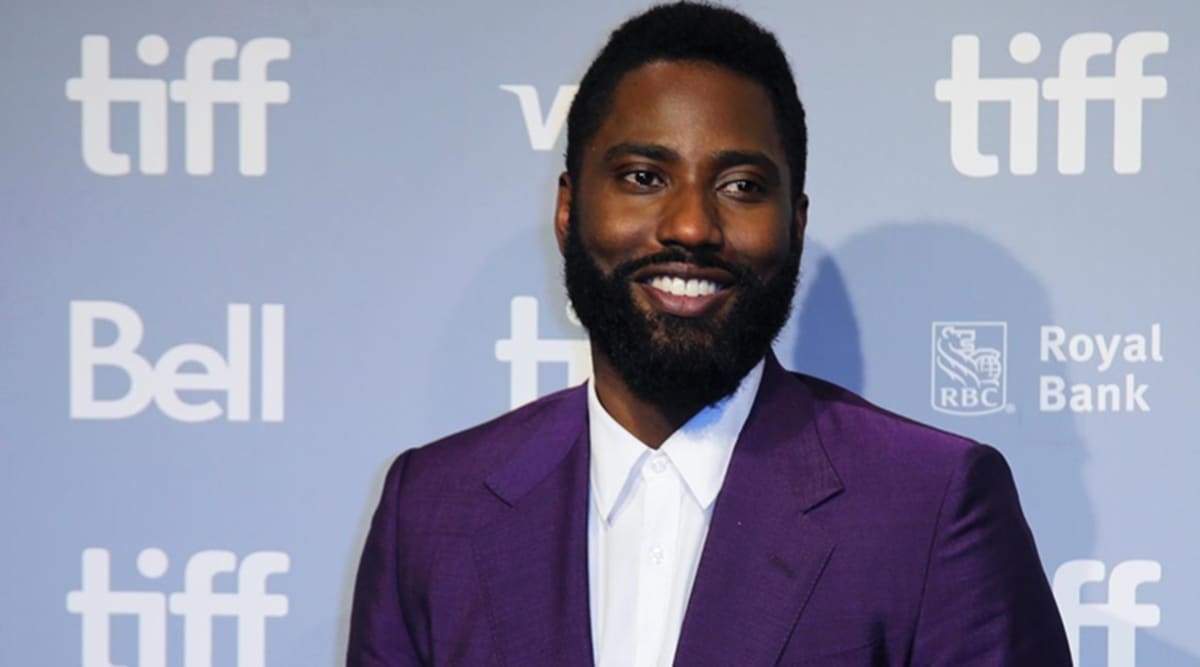 John also does not share much of his pictures on Instagram. He lives a happy and free life by himself working on his new exciting movies and making his fans even more proud. Nonetheless, he has pretty sure everything is figured out and is living the best he can working every day and meeting new people.
Who has John David Washington Dated?
So far, John David has accepted he has been in two confirmed relationships. However, the identities of his partners are still under the veil. In many interviews, he talked about his relationships. Both of them ended in breakups. Although he never mentioned the exact cause of the end of their relationship.
He said he has trust issues and cannot trust people much. He thinks people want to be in a relationship with him because of his father's success. John does not think people like him for himself which is not true in any sense. He is gaining popularity every day for his hard works and is getting offers from many big productions for his talent.
Is John David Washington Married?
The short and simple response to this question is no. John David Washington is still an unmarried man. The handsome bachelor is currently much dedicated to building his career and does not have time for commitments. The rising actor Washington is very busy working on new projects and rarely gets time for himself.
However, when the proper time comes, he will surely find the most wonderful partner for himself to get married and grow old together. He has a very charming and generous personality which is very hard not to like. His gorgeous looks are also a bonus point for ladies to fall for him along with his great humor.
John David Washington's Controversies
John David Washington has never been a part of controversies. The actor likes to keep himself at a distance from such dramas and talks. He also has maintained a very low-profile life and lives far from the media which gives him less exposure to such controversial subjects.
He is also a very outspoken person and gives his generous and honest opinions out to the media. His intellectual answers do not let him get into negative reviews and is well-loved by the people. He also has managed to keep his personal and professional life separate without letting one life affect the other.
John David Washington's Net Worth
John David Washington is a talented actor who has an estimated net worth of around $8 Million. A huge bulk of his income generally comes from his career in the cinematic industry. However, his annual income is yet under moderation but, looking at his peaking career, it is very certain to be in six figures every year.
His net worth is also sure to take a drastic uplift in the forthcoming days due to his massive stardom and hard work. He surely lives a very lavishing and luxurious life in Los Angeles, California in his expensive and luxurious place. Although he has not shared anything about his properties, he surely owns several properties throughout the country.
His father, Denzel on the other hand has an estimated net worth of $280 Million and an annual salary of $60 Million. His mother Pauletta also has a net worth of $11 Million. Likewise, his two sisters Katia and Olivia have a net worth of $2 Million each. His father also owns several houses worth millions of dollars across the country and lives a very luxurious life.