John Leguizamo is an American actor, producer, standup comedian, and screenwriter. He rose to prominence after his appearance in Super Mario Bros. in 1993.
John Leguizamo's Early Life and Education:
He was born on July 22, 1964, in Bogota, Colombia. He is the son of film director Alberto Leguizamo and his mother Luz Leguizamo. John grew up with his three siblings Sergio, Emily, and Marie Leguizamo. He belongs of Italian and Colombian descent. When he was four, his family relocated to New York City from Colombia. He grew up in different neighborhoods in Queens.
Talking about his academics, he attended the Joseph Pulitzer Middle School. He graduated from Murry Bergtraum High School. While attending Murry Bergtraum, he used to write comedy material and tested on his classmates.
Furthermore, after his graduation, he attended NYU's Tisch School of the Arts but dropped out to pursue his stand-up comedy. Thereafter, he enrolled at LIU Post and at HB Studio and took theatre classes.
John Leguizamo's Professional Life:
He started his career doing stand-ups in New York nightclubs in 1984. Eventually, he made his TV debut in 1986 with a minor role in Miami Vice. After doing many roles in TV, he made his film debut in the 1992 movie Whispers in the Dark as John Castillo. In 1993, he had a lead role in the movie Super Mario Bros. based on the Mario game franchise. However, the movie was a failure but it gave him a kick start.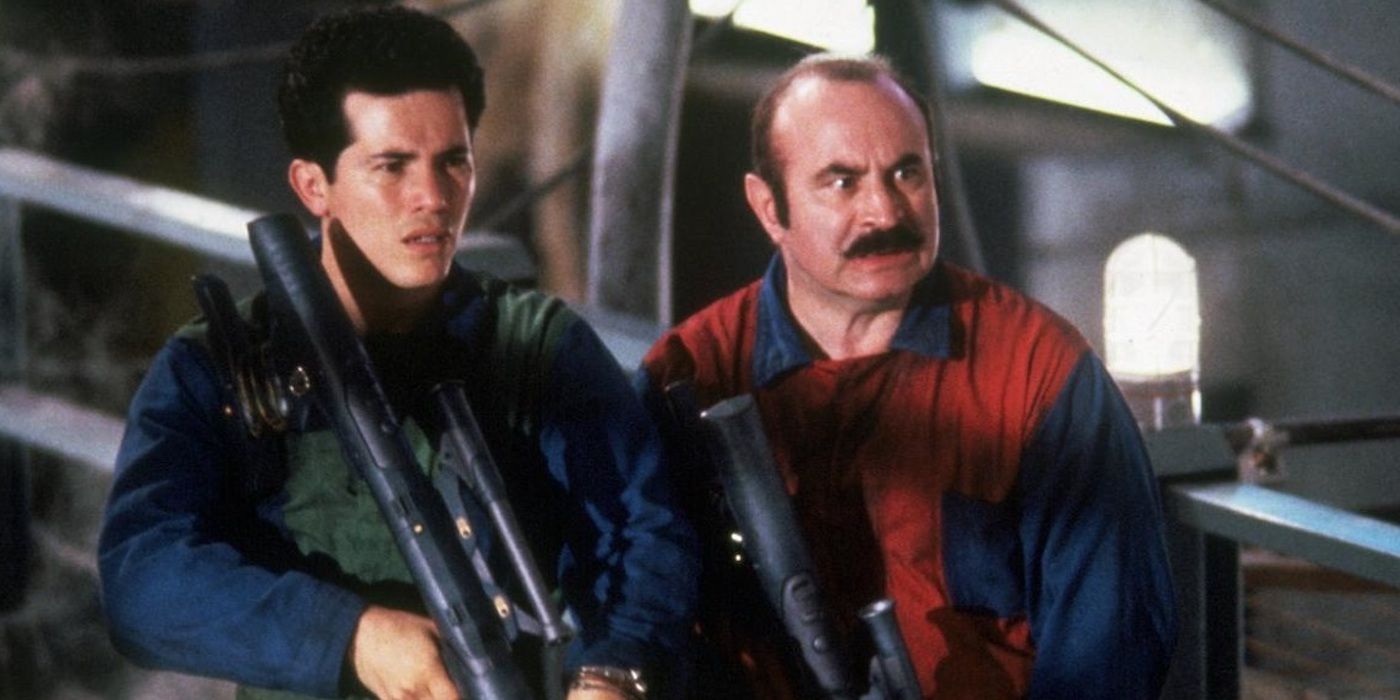 In the same year, his performance Carlito's Way as Carlito Brigante's nemesis boosted his career in serious roles. He then appeared into Wong Foo, Thanks for Everything! Julie Newmar in 1995. For his depiction, he gained the Golden Globe Award for Best Supporting Actor nomination. He has appeared in movies like Romeo + Juliet in 1995, Spawn, Moulin Rouge! in 2001, Summer of Sam in 1999, John Wick in 2014, Chef in 2014, and more.
Leguizamo has also given his voice for the animated movie series Ice Age from 2002 to 2016 as Sid the Sloth and narrated the sitcom The Brothers Garcia from 2000 to 2004. In television, he had a recurring role on ER and appeared as a series regular on The Kill Point. In 2015, he portrayed Ozzy Delvecchio on the American thriller drama series Bloodline.
Throughout his career, he has appeared in over 100 movies, produced over 10 films, starred on Broadway in numerous productions. He has won numerous awards for his Broadway including a Special Tony Award. In 1999, he won his first Primetime Emmy Awards for his depiction in Freak and has been nominated three times.
John Leguizamo's Personal Life:
Talking about his personal life, John has been married twice. He was married to actress Yelba Osorio. The couple tied their knots in 1994. Soon after, the couple started to have differences. They could not be together for a long time. Their marriage only lasted for two years and finally got divorced in 1996.
After living a single life for several years, he met Justine Maurer, a customer on Carlito's Way. The couple began dating soon and finally shared their vows on June 28, 2003, in a Catholic-Jewish ceremony. John is catholic and Justine is Jewish. Together, the couple has two kids, a daughter Allegra Sky Leguizamo in 1999 and a son Ryder Lee Leguizamo in 2000.
John Leguizamo's Net Worth:
The versatile actor and comedian John Leguizamo has an estimated net worth of $25 Million. A huge portion of his income comes from his acting. His decades-long career has made him quite a successful man. In 2008, he purchased a townhouse in downtown Manhattan's Washington Square area for $5.75 Million.
He also owns a 1,399-square foot condominium unit in Los Angeles for an undisclosed price. He bought a 2,499-square-foot house in Rosendale, New York for $750,000 in 2003. Again he listed a lake house in Kingston, New York for $835, 000. The house has four bedrooms, three bathrooms, a pool, screened porch, and more.
In 2013, sold his four-story East Village townhouse for $3.9 Million which he bought in 1995 for an undisclosed amount. He lives a very luxurious and lavishing life with his family in New York City, New York.