Richard Branson is an English businessman, philanthropist, investor, and commercial astronaut. He is known as the founder of Virgin Group which controls more than 400 companies globally.
Richard Branson's Early Life and Education:
He was born on July 18, 1950, in London, England. His father, Edward James Branson, a barrister, and his mother, Eve Branson, a former ballet dancer, and air hostess. Richard has two sisters Lindy Branson and Vanessa Branson and belongs to English, Scottish, Welsh, Indian, German, and distant Irish ethnicity.
Talking about his education, he attended Scaitcliffe School and then Cliff View House School in Sussex. He also attended Stowe School. On his final day at school, his headmaster said he would either end up in prison or will be a millionaire.
Richard Branson's Professional Career:
Branson showed his desire to become an entrepreneur at a very young age. At the age of 16, he opened his first business venture, a magazine called Student. In 1970, Branson opened a mail-order record business. In 1972, he opened a chain of record stores Virgin Records later known as Virgin Megastores. His brand grew rapidly in the '80s.
To expand his business, he started Virgin Atlantic airline and also started Virgin Records. Due to his wide success, he founded the Virgin Rail Group in 1997 during the privatization of British Rail. From 1997 to 2019, the trains brand operated the InterCity West Coast franchise and the InterCity CrossCountry franchise from 1997 to 2007. From 2015 to 2018 the InterCity East Coast franchise-operated.
In 2004, for the dream of space tourism, he founded spaceflight corporation Virgin Galactic, based in Mojave Air and Space Port in California. For his "services to entrepreneurship," he was knighted by Queen Elizabeth II at Buckingham Palace in March 2000. For his work in transport, retail, music, and humanitarian he became a popular global icon. Time magazine listed him in 100 Most Influential People in the World in 2007.
Richard Branson's Personal Life:
Richard Branson has married twice. He was first married to Kristen Tomassi. The couple tied their knots in 1972. Though their married life wasn't coming up to their expectations and the couple finally got divorced in 1979. During the time of their marriage, the couple never had any children.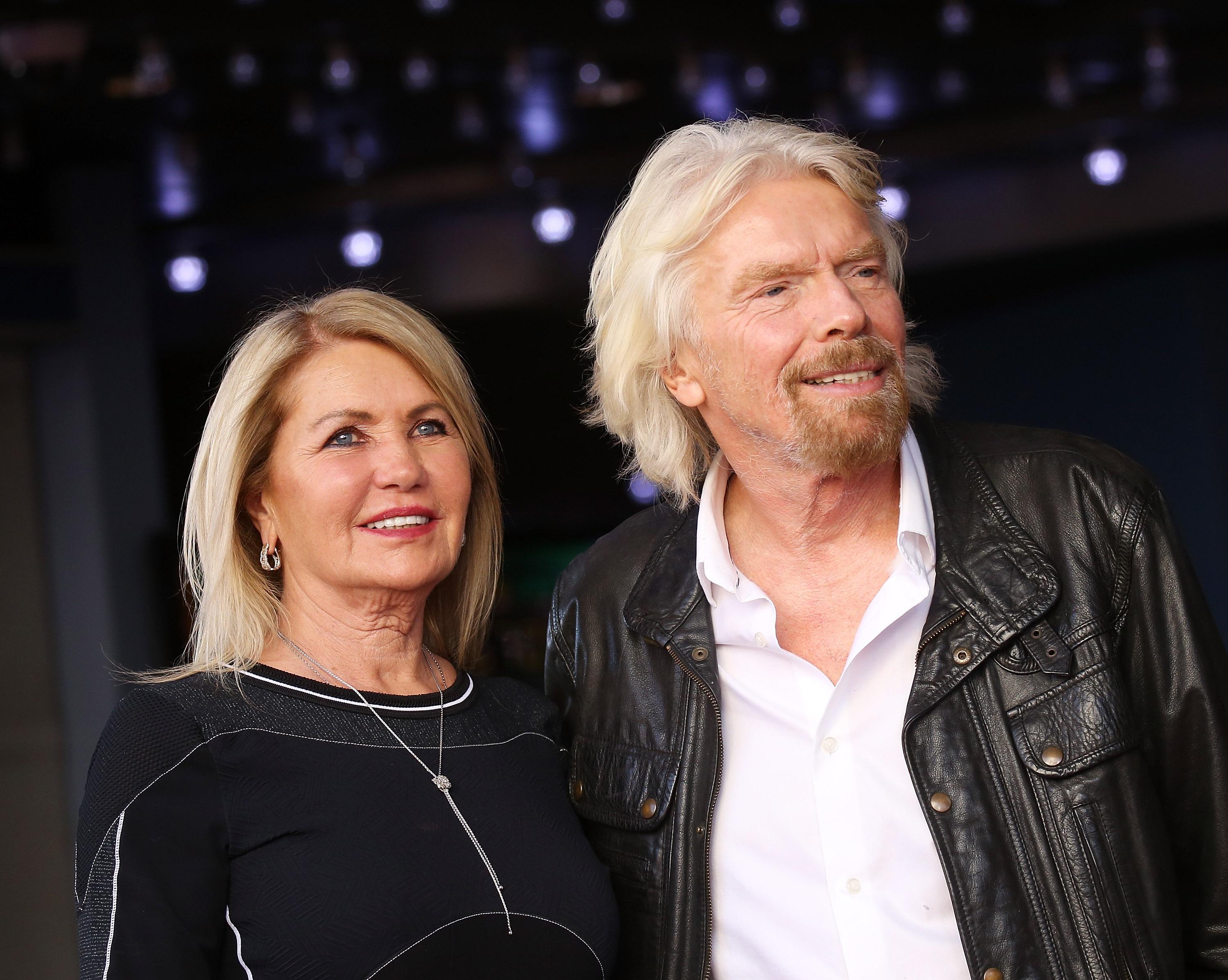 During the time of his marriage with Kristen, Branson met Joan Templeman in 1976. After his divorce from his first wife, he became close with Joan. She got pregnant with his first daughter Holly in 1981 and gave birth to a son named Sam in 1985. After being together for a long time, they finally tied their knots in 1989 on Necker Island. During an interview with Piers Morgan, he stated that he had a daughter Clare who died when she was four days old in 1979.
Richard Branson's Net Worth:
Richard Branson is a huge businessman, philanthropist, and media personality. He has a whopping net worth of $6 Billion as per the celebrity net worth. A huge part of his fortune is made from being the CEO of the Virgin Group. In 1976, he bought 74-acre Necker Island in the Brtish Virgin Isnald. He had an aim to build a resort in the next five years.
He fulfilled his dream and now the rent of the island per day is $65,000. The price comes with two private beaches, tennis courts, pools, a personal chef, and 100 staff. His Island is worth $200 Million if it is ever placed for sale. In 2015, he bought an estate in Mallorca, Spain for $14 Million and aims to convert it into the best eco-resort in Europe. Branson lives a luxurious and lavishing life with his wife.