Rita Wilson is an American actress, singer, producer, and songwriter. She is popular for her movies like Sleepless in Seattle, The Story of Us, Runaway Bride, and more.
Rita Wilson's Early Life and Education
She was born on October 26, 1956, in Hollywood, California, USA. She is the daughter of Hassin Halilov Ibrahimoff and Dorothea Tzigkou. Rita has two siblings Lily and Chris Wilson. Her father was a Muslim who later converted to Orthodox Christianity upon his marriage to Dorothea and changed his name to Allan Wilson. Wilson belongs to Pomak Bulgarian and Greek ethnic background.
Similarly, she graduated from Hollywood High School and furthermore attended the London Academy of Music and Dramatic Arts.
Rita Wilson's Professional Life
Rita Wilson has appeared in numerous movies like Volunteers in 1985, Sleepless in Seattle in 1993, Now and Then in 1995, Jingle All the Way in 1996, It's Complicated in 2009, Larry Crowne in 2011, and many more. She has also appeared in TV series like The Good Wife and Girls. Moreover, she has also performed in multiple Broadways.
In the comedy movie My Big Fat Greek Wedding in 2002, she worked as a producer. As a musical artist, she has released albums like Rita Wilson, AM/FM, Halfway to Home, and more. Finally, in 2019, she received her own star on the Hollywood Walk of Fame.
Rita Wilson's Relationship Status
Speaking about Rita Wilson's relationship status, she is a happily married lady. She tied her knots with legendary actor and filmmaker Tom Hanks. She is also an amazing mother to two of her children Chester and Truman and also a great stepmother to Colin and Elizabeth.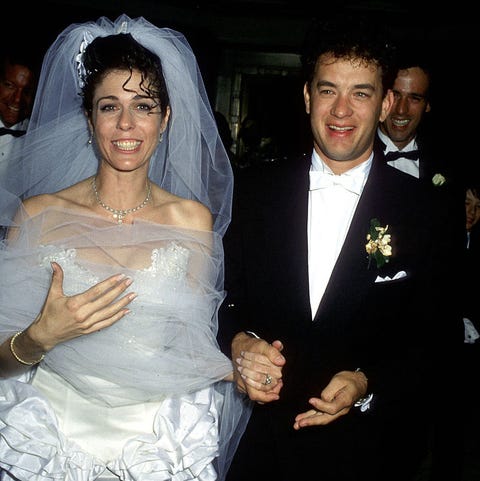 Wilson is also a grandmother of three beautiful children. She is living a very fabulous life with her family. Like many celebrities, Wilson also tries to hide her personal life getting into the catch of the media. She does not want the outside world to know much about her family matters and chooses to not speak much about the topic.
Is Rita Wilson Single?
No, Rita Wilson is not single. The 65-year-old actress is married and happy with her husband. She is married to Tom Hanks and lives her best life with him. The two have been married for over 30 years and their relationship is still getting stronger by each day. There are no complications between their marriage life as well.
Wilson is very much in love with her husband and it only grows every day. However, they do not like to leak many details about their relationship with the media and prefer to keep it far from the limelight as much as possible. They do not want media interfering with their private matters and are successful in keeping so.
Who has Rita Wilson Dated?
It is very hard to track the past dating history of Rita Wilson. The actress has done a phenomenal job to hide information about her personal life. Apart from her husband Tom, Wilson has never mentioned any other men to be dating. The beautiful actress has only shared about her husband Tom.
The couple dated for some time before finally taking a step further in marriage. The two are very much in love with each other and their affection is clearly visible. As she has never mentioned anyone except Tom, it is possible he was her first love and also got married to him as well.
Is Rita Wilson Married?
The short and simple answer to this question is yes. Rita Wilson is a happily married woman. She tied her knots with actor Tom Hanks. The couple first met in 1981 during the shooting of the TV comedy Bosom Buddies. Four years later, fate reunited them again on the set of the movie Volunteers.
Hanks was hitched at the time with his first late wife Samantha Lewes. However, after their divorce, Hanks and Wilson began dating and eventually walked down the aisle on April 30, 1988, in an intimate ceremony. Hanks also converted his faith to Greek Orthodox Christianity upon his marriage to her. Rita is also a member of the Greek Orthodox Church.
From their marriage, Wilson gave birth to two healthy sons Chet and Truman Theodore. Moreover, she also became a great stepmother to Hanks' previous marriage children Colin and Elizabeth.
Rita Wilson's Children
Wilson is a proud mother of four successful children. All of her children are doing very well in their careers and are constantly working hard to get up to their success. Her sons Chet and Colin are famous actors and musicians. Both of them are very hard-working personalities and have contributed a lot to the industry.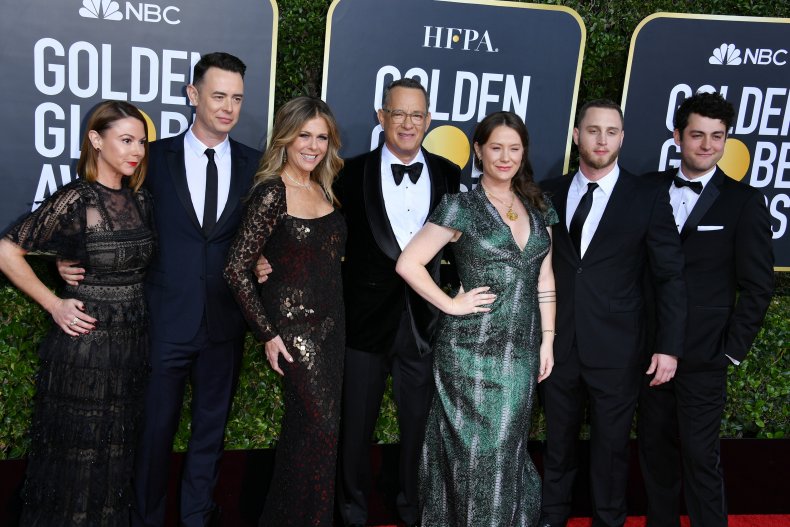 However, her other children Truman and Elizabeth are not much recognized but they are doing relatively great in their own fields. Wilson is also a grandmother of three beautiful children Micaiah, Charlotte, and Olivia. She loves every child equally and is a great example of a mother.
Rita Wilson's Conroversies
Being famous comes with a price of criticisms and defamation. Wilson was targeted several times by the public. One time, there was a rumor about her and Hanks getting divorced although the rumor turned out to be false. Both of them are very much in love and there are no signs of divorce between them.
This is one of the reasons, public figures try to hide as much information as they can about their inside matters. The media and public will certainly make unnecessary talks about them to get fame. Wilson has taken her private matters more seriously and has hidden them even more.
Rita Wilson's Net Worth
Rita Wilson is a famous actress and singer who has an estimated net worth of around $100 Million as per the celebrity net worth. A wide range f her revenue mostly comes from her decades-long career in the entertainment industry. However, her annual income is yet under evaluation but, viewing her success, it is quite certain to be in millions of dollars every year.
Her net worth in the forthcoming years is sure to take a huge rise. She lives a very lavishing and rich life in Los Angeles with her husband Tom. Tom on the other hand has a net worth of $400 Million. The couple has a combined net worth of around $500 Million and also owns numerous properties around the country.
In 1991, the couple bought a $2.9 Million house in Malibu Colony from director John Frankenheimer which is worth around $20 Million today. Moreover, they also purchased a $26 Million real estate in the Pacific Palisades, Los Angeles as their primary residence. They sold the Palisades homes for $18 Million in 2017.
Additionally, they also own a ski house in Sun Valley, Idaho, and several other homes in Pacific Palisades. Altogether, they have at least $150 Million worth of properties. Her son Chet, a musician and actor also has a net worth of $2 Million and Colin has an estimated net worth of $14 Million.