Jamie Campbell Bower is a British actor, model, and singer. He is famous for his roles in movies like Harry Potter and the Deathly Hallows- Part 1, The Twilight Saga, and more.
Jamie Campbell Bower's Early Life and Education
He was born on 22nd November 1988, in London, England. He is the son of a corporate worker father David Bower and a music manager mother Anne Elizabeth.
Jamie has a younger brother Samuel. He belongs to English and Scottish ethnic heritage and holds British citizenship. His star sign is Sagittarius.
He went to Bedales School, a co-educational independent school. He was also a member of the National Youth Theatre and National Youth Music Theatre.
Jamie Campbell Bower's Professional Life
Jamie initially worked as a part-time model in London. In 2008, he appeared in movies RocknRolla and Winter in Wartime.
The following year, he portrayed Caius Volturi in The Twilight Saga: New Moon and Twilight: Breaking Dawn.
Likewise, he also depicted young Gellert Grindlewald in Harry Potter and The Deathly Hallows- Part 1 in 2010 and Fantastic Beasts: The Crimes of Grindlewald in 2018.
He is also the frontman and singer of the band Counterfeit. They released their debut album in March 2017 and toured the U.S.
Jamie Campbell Bower's Personal Life
Moving on to his personal life, the British actor Jamie Campbell Bower is currently in a relationship with tattoo artist Ruby Quilter.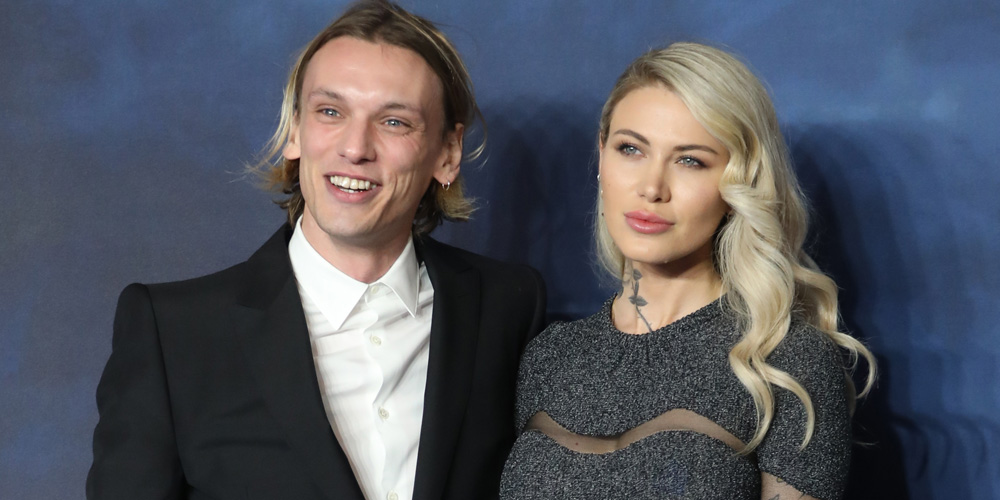 The duo began dating in 2018 and their love is still going very strong in the present times. In his past, he has dated multiple other ladies as well.
As of now, the actor is living a happy live life with his partner. Although he has not shared much about his ongoing relationship.
Nonetheless, he is very much in love with his girlfriend and is also living his best life with her.
Is Jamie Campbell Bower Single?
No, Jamie Campbell Bower is not a single man. He is currently in a relationship with his long-term girlfriend Ruby Quilter.
They began dating in 2018 and their love is still going very strong. They have not shared much about their ongoing life.
However, their love for each other keeps on growing more every single day, and have a wonderful life,
Also, they have not revealed much about their future plans yet. They tend to live in the present and do not like to think ahead.
Whom has Jamie Campbell Bower Dated?
Prior to his current girlfriend Ruby, Bower has been involved in several relationships with different personalities.
Before her, he was in a relationship with model Matilda Lowther. The couple started dating in March 2014 and their relationship lasted for about a year.
After having complications in their relationship, they finally broke up in July 2018. In 2014, he had a short-termed relationship with Olivia Hann.
He also had a fling with fashion blogger Zina Charkoplia in 2013 and lasted for a very brief time.
Likewise, he also had an on-and-off relationship with famous actress Lily Collins. They first met while shooting The Mortal Instruments; City of Bones.
They began dating from 2012 to 2013 and broke up. Later in 2015, they reconciled and again separated the same year.
Again they dated for the third time from 2017 to 2018 and finally broke up for the final time. After that, Lily tied her knots with filmmaker Charlie McDowell.
While his time in the Harry Potter film series, he secretly dated his co-star Bonnie Wright. They also got engaged in 2011.
However, they had some issues and called off their engagement in 2012 and went on with their own lives.
His first girlfriend was actress Zoe Graham. They dated for two long years from 2007 to 2009. Although the reason behind their separation is unknown.
Is Jamie Campbell Bower Married?
Jamie Campbell Bower is not yet a married man. However, he is in a relationship with tattoo artist Ruby Quilter.
The couple has not yet decided anything regarding their marriage. The two have been together for almost four years now.
When the right time comes, they will surely tie their knots in a magical wedding ceremony. But, they have not reached that point yet.
They are more focused on their career as of now and does not have time to think about their future plans.
They also haven't disclosed much about their love life with the media and have maintained quite a secretive life.
Jamie Campbell Bower's Net Worth
Jamie Campbell Bower has an estimated net worth of around $3 Million as per various sources.
A huge part of his income mainly comes from his successful career in the cinematic and entertainment business.
However, his annual salary is yet under moderation but, viewing his growing fame and success, it is very sure to be in hundreds of thousands every year.
Similarly, his net worth in the upcoming time is also very certain to take a huge rise with his growing popularity and career.
He lives a very luxurious life in his expensive and cozy real estate in London, England. However, he has not disclosed anything about his properties.
Being a celebrity, it is certain he owns a lot of properties throughout the country and enjoys a lavishing life.